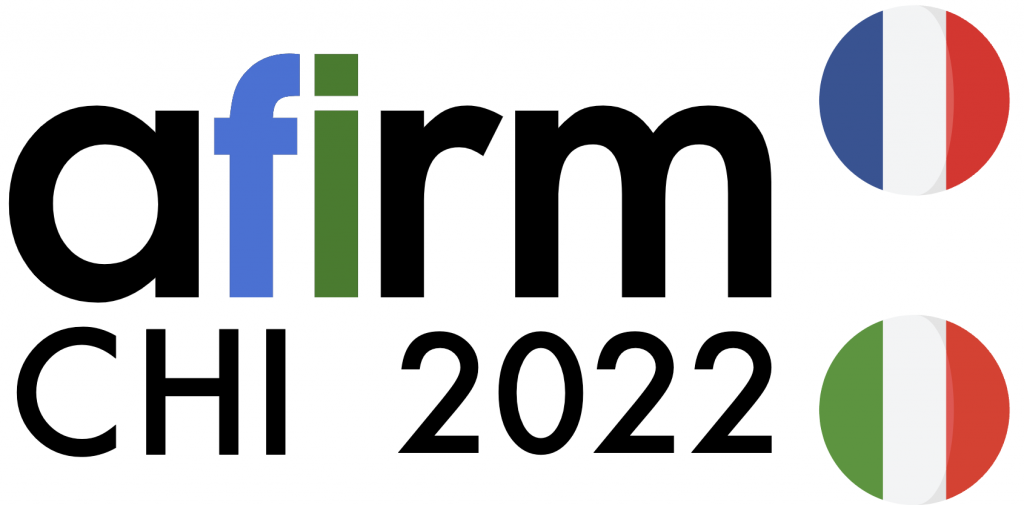 AFIRM CHI2022 summer school (https://afirmchi2022.afihm.org) addresses Ph.D. students in HCI from Italian and French universities, and it will take place in Padova, Italy, from August 22nd to August 26th. It aims at improving participants' ability to effectively present their HCI projects to scholars, stakeholders and funding agencies. All activities are in English. This event follows a series of successful doctoral meetups organized by the French Association for Human-Computer Interaction AFIHM.
The event starts with one remote session of preparatory work to set the challenges and the needed resources and then continues physically at the summer school's site. The program alternates workshops, teamwork and presentations on the following topics:
how to quickly outline a project idea as a team using the visual thinking technique;
how to create professionally-looking illustrations for presentations and papers using free dedicated software;
what points to emphasize in a grant application and pitch;
how to meet reviewer's and funder's expectations.
The activities will focus on a case study, the distributed UNESCO touristic site is known as "Padova Urbs Picta", and include a visit to the site itself.
To help bring this program to life, the following instructors will take turns: Wendy Mackay (Inria), Sylvain Malacria (Inria), Jacopo Sacquegno (Visualteams), Elisa De Rosa and consultants from UNIPD international office.