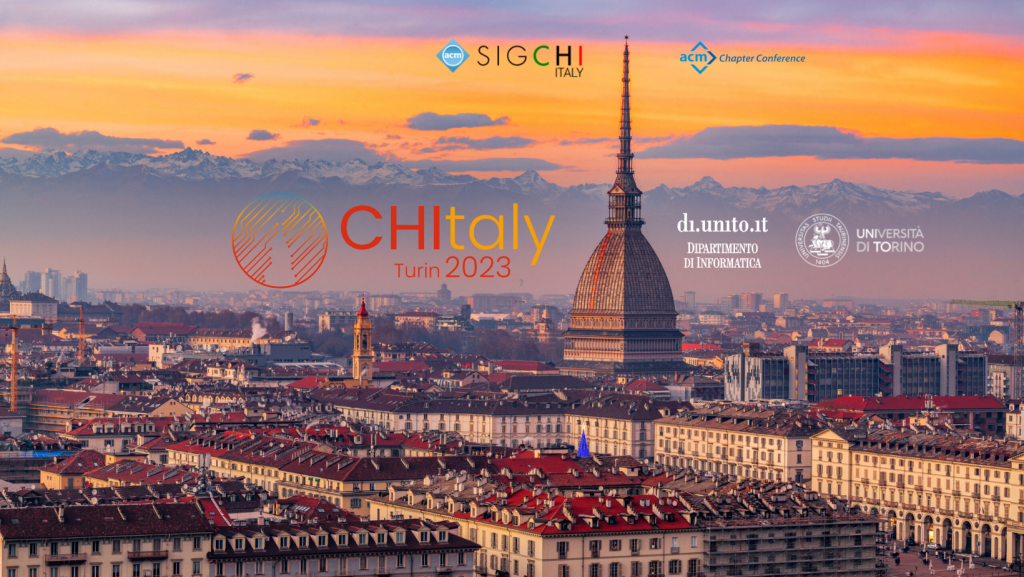 CHItaly 2023, the 15th edition of our bi-annual chapter's conference, will be held in Torino from September 20 to September 23.
The theme for this edition is "Crossing HCI and AI."
Indeed, Human-Centered Artificial Intelligence (HCAI) has gained popularity for bringing humans into the center of AI design. HCAI has the potential to create systems that provide intelligent computations beneficial to humans, thus supporting them in achieving their objectives. In addition, HCAI systems focus on enhancing human performance, increasing their reliability, safety, and trustworthiness. This may also involve designing an interface that effectively leverages human skills and capabilities to improve human performance with an application.
Together with vital aspects like transparency, explainability, and fairness, the conference aims to consolidate the efforts made by the local and global community to spur further reflections and activities.
So far, CHItaly has physically hosted HCI scholars working in the Mediterranean and other European countries. CHItaly 2023 will continue this tradition and will build on the hybrid experience of the 2021 edition, adopting the Metaverse for some events and moments.
The call for contributions for CHItaly 2023 and its various tracks is out. For further details and deadlines set the conference website at https://chitaly2023.it.
The conference is also active on social media as @chitalyconf!
Follow us on your preferred platform: